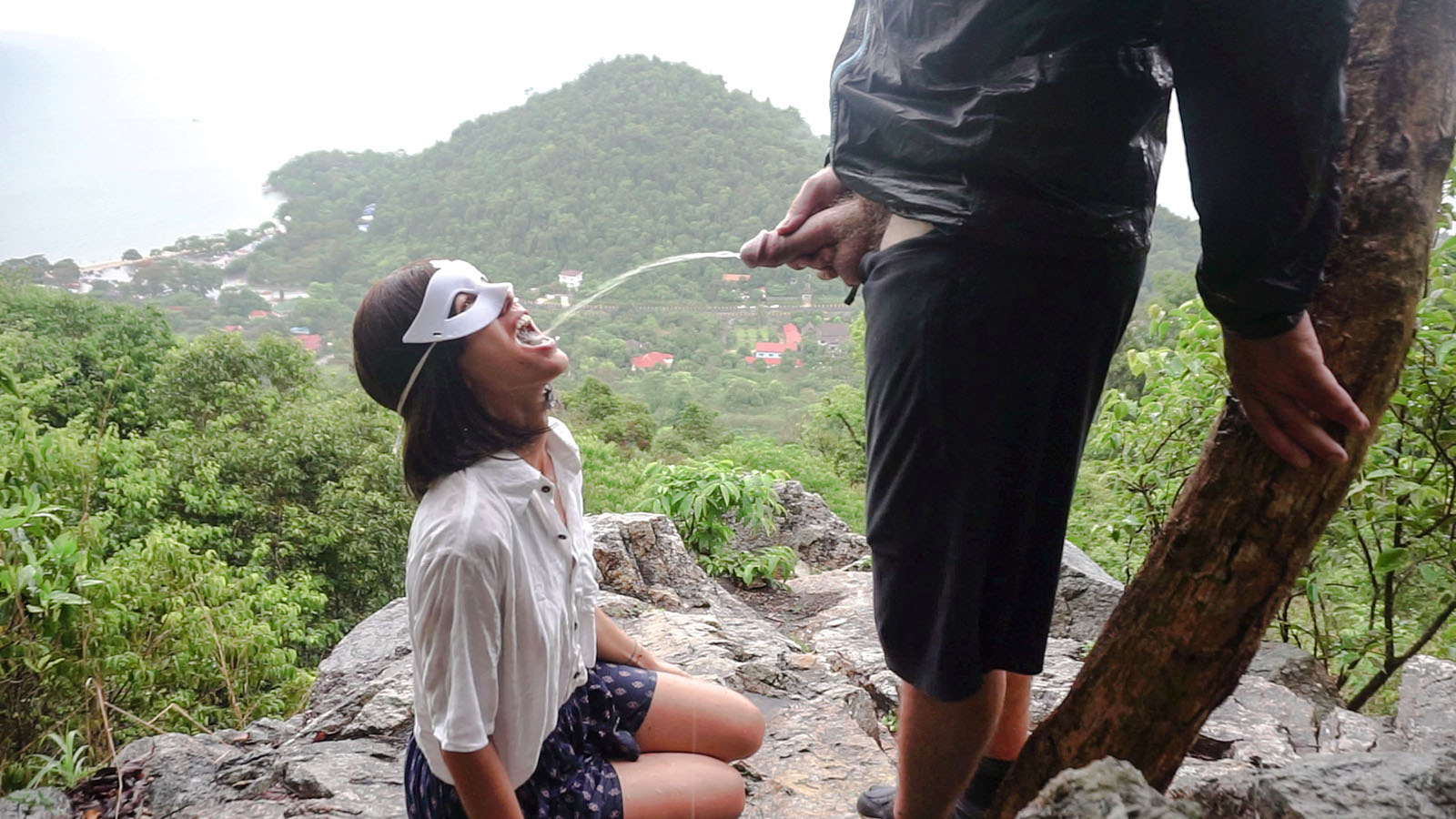 Piss Drinking in the Rain
14 May 2017
It's one of our hiking days, we grab some water, the camera and we walk into the jungle to get rid of the stress accumulated in the city. There's a nice view of the sea as we reach the top, but it starts to rain and it looks like it won't stop anytime soon. We look at each other and immediately understand what we both want.
At first Bruce pisses in my mouth. I try very hard to swallow everything, but his pee is very strong and I start to gag. Then I pee in a bottle and while I suck Bruce's cock he pours the pee on his cock and in my mouth…!!! My piss is even stronger than his so I start to gag more and more… I get so close to puking!
At the end I get an amazing facial and I show it to all the world, surrounded by nature and the beautiful view.