As big fans of GGG movies, Bruce and I have often fantasized about having sex while I'm covered in cum. A very hot but technically challenging idea (I'm not on the pill) so we left the fantasy in our imaginary world…
Until today!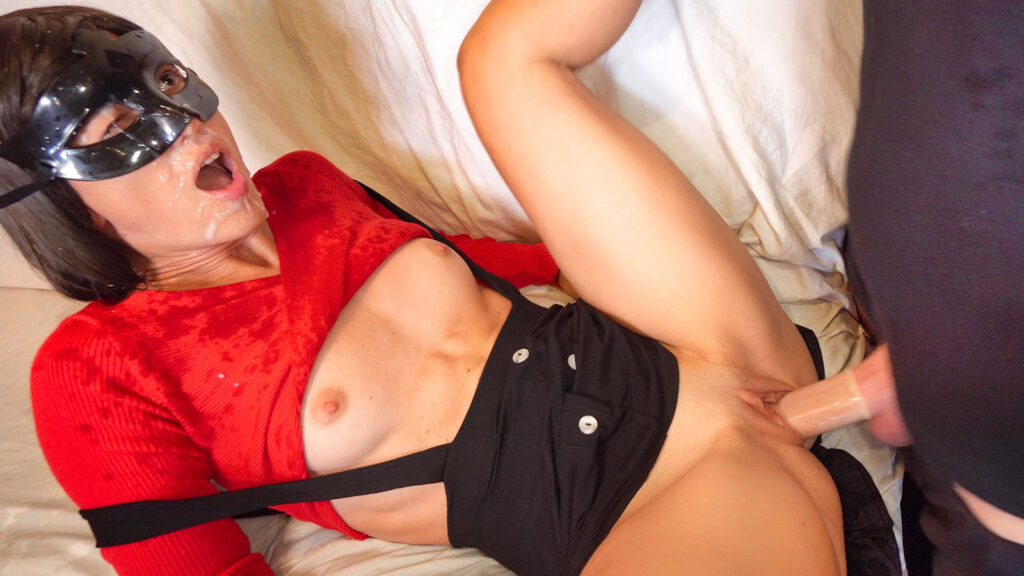 That's right – it's me getting pounded with a genenous layer of man batter all over my shocked little face! So deliciously obscene, and exactly what I deserved 😈 The key was for Bruce to make a cock ring with his hand *immediately after cuming* while I helped him put a condom on – all in record time because cum liquifies super fast!
And how disappointing would it be to get fucked with some weak, transparent fluid on your face? Personally the thicker the cum, the better the experience!
Video coming this friday…
-Morgan 😘