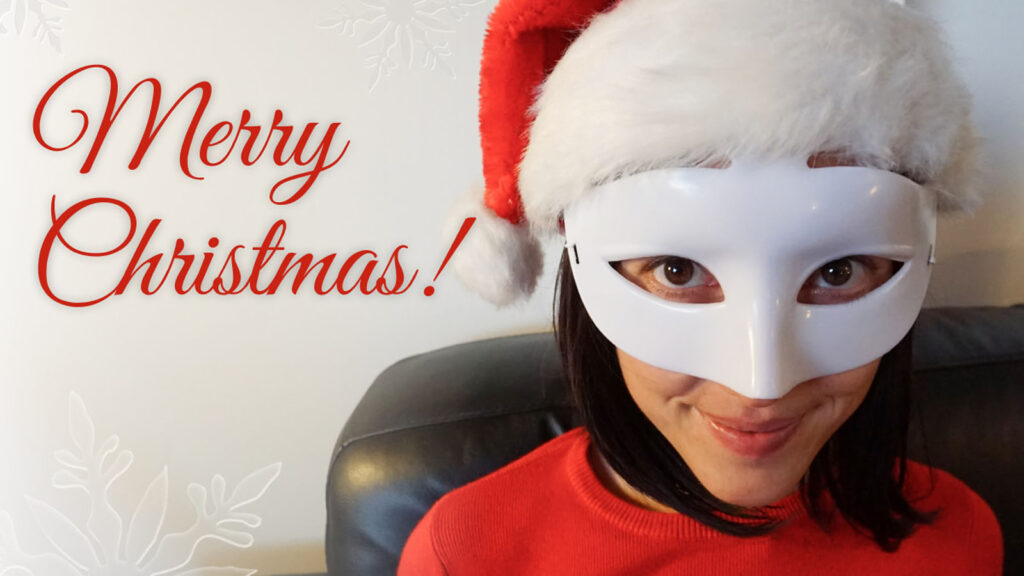 Merry Christmas and Happy Holidays everyone!
Can't believe it's Christmas already – what a fantastic year 2019 has been for us. 11 new countries visited, 53 videos released and oh so many sexual fantasies realized… and yet our list of kinky sexual things to try has only grown bigger!
Thank you for your support, your dirty ideas and your wonderful feedback. At the end of the day it's your appreciation that make it all worth it: the sleepless nights trying to upload 1gb of video over a shitty connection, the stress of coming up with new ideas, the camera overheating right in the middle of a perfect cumshot! First-world problems, I know ;)
Bruce and I are taking a break this week, but tune back in on Jan 3rd for another new video! In the meantime why not revisit some of our older classics? Keep hitting that "thumbs up" button on your favorite videos and we'll keep getting funky for your viewing pleasure!
– Morgan xx