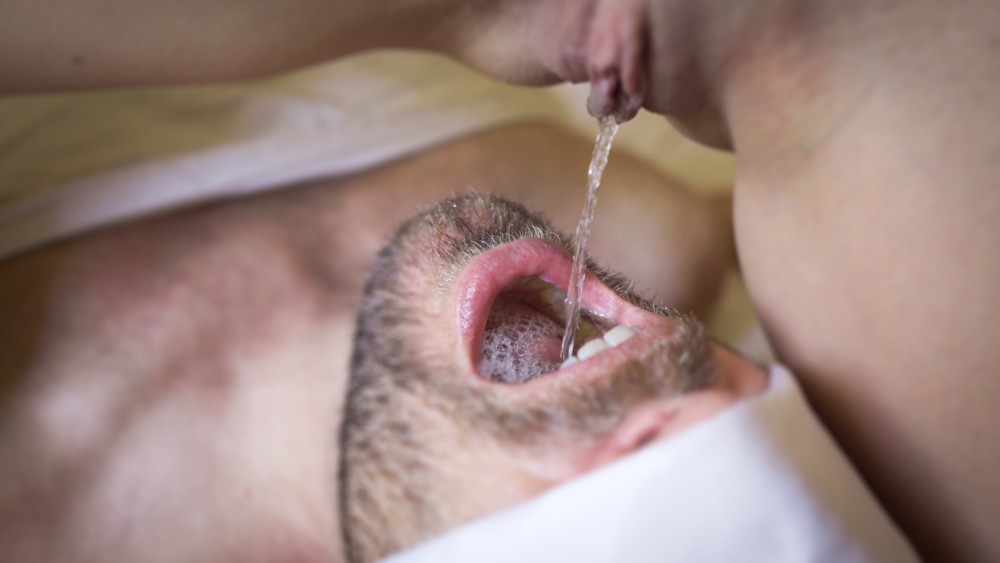 When it comes to pee play what do you prefer – Giving or Receiving?
(Leave your answer in the comments please! I really want to know. Unfortunately this website doesn't have a polling functionality… we're working on it!)
Although 90% of our pee play is Bruce giving and me receiving, we like to switch it up sometimes. It's intimate and erotic to pee in someone's mouth, and then have them pee right back into yours… like a taboo team-building exercise! It makes us closer as a couple, sharing each other's tastes. And it always gets me so hot – I fucked Bruce's brains out right after we finished shooting this vid!
So which is it people – giving or receiving? Or both? And why?
– Morgan xx