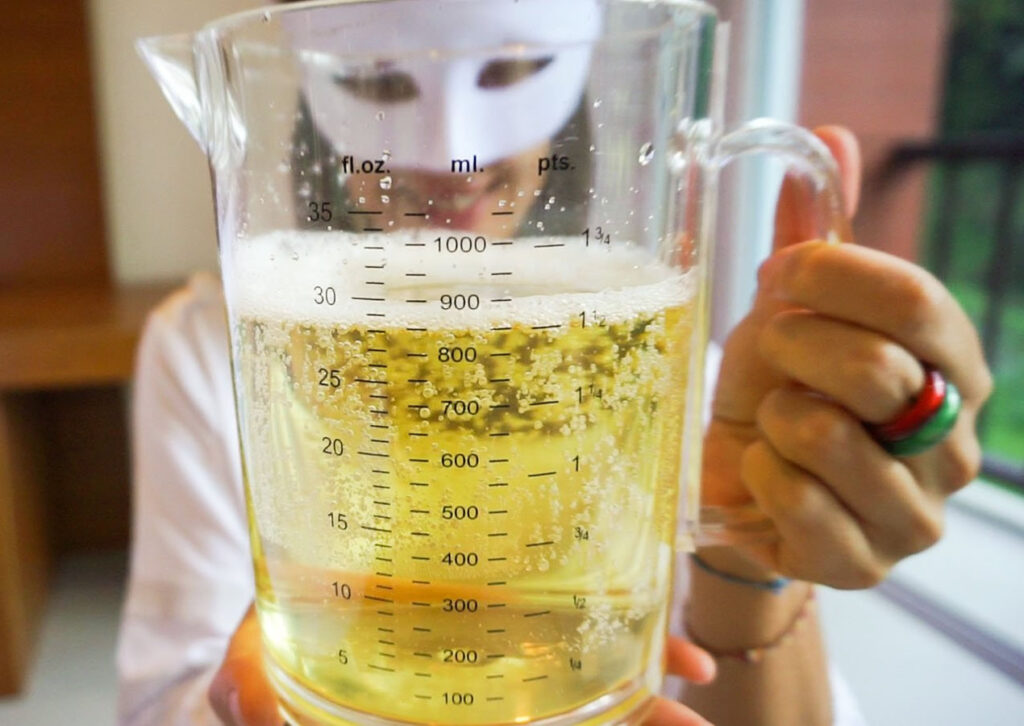 Continuing with my mission to get to know the growing pee-positive community, here is my latest question for you: How much pee have you drunk so far in your life?
I know it's not an easy question to answer, but if it helps I've figured out that each mouthful for me is on average around 75ml, and when it's really full, 100ml. Why did I measure that? Because I keep getting asked that very question here and on social media, and I'm sick of answering a vague "a lot"… I want to know, too! 😄
So I've been on an epic journey, rewatching every single video Bruce and I shot so far and estimating the amount of pee that went inside me for each one. It's a lot of work, but I'm getting there! I'll reveal the final number soon (UPDATE: It's out! How Much Pee Have I Drunk?), but in the meantime I want to hear from you:
If it's anything like my twitter poll I bet we'll get almost half (40%) who never drank any pee at all…. let's see!
– Morgan xx