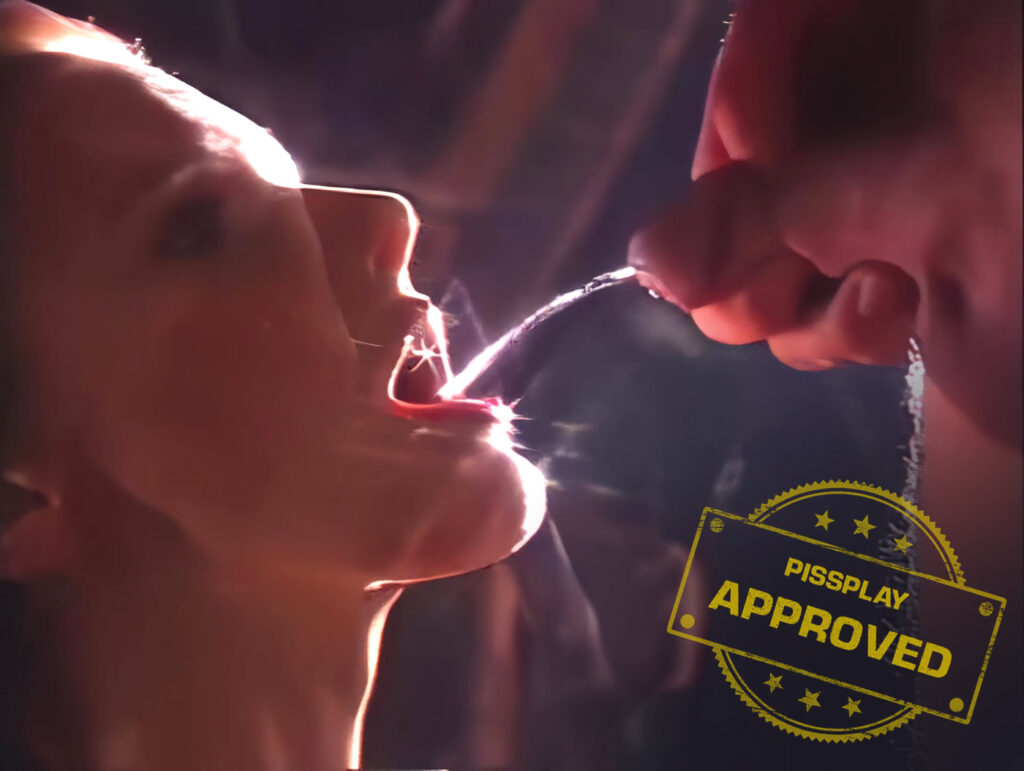 Remember our Pissplay Approved series, where I share some of the best pee clips found on tube sites over the years? Boy have I got a little jewel for you today 💎
Sadly I don't have much information about this video so if you know who or where this is from, let me know! I'd love to watch the whole movie…
UPDATE: One of our readers has contacted me with the source of this clip! It appears in a VHS movie called Shining Piss Ladies by DBM Undercover. Seems like this studio has more great piss drinking scenes – guess I'll have to make more blog posts about them 😋
Vintage Shine
Yes, I have a thing for vintage porn. I just love that a grainy, low quality clip of something that happened long ago can still spark fire in our modern libidos.
In this video specifically I love so many things: like her tongue going in and out to catch every drop. Or her attitude, calm, submissive and passionate at the same time… like we're secretely watching their own private moment of taboo intimacy. But the best thing is of course the light. His piss looks like a ray of sunshine full of vitamins and pleasure.
With a stream like that, who wouldn't want a little taste?
If you made it this far down the page I may as well tell you: this clip is what inspired our video His Cock My God. We couldn't get the piss to shine quite like this but I do think the intimate feeling is pretty close.
– Morgan xx