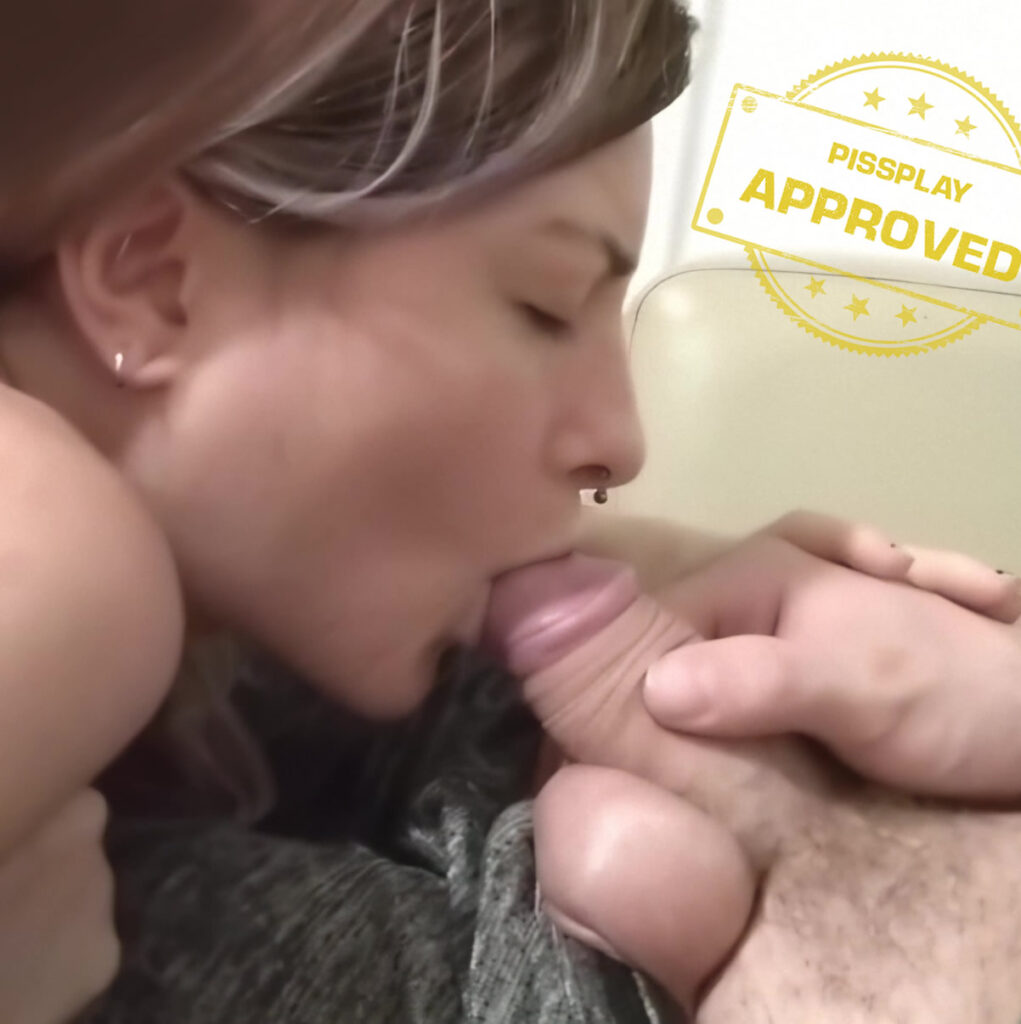 Sometimes I like to imagine what it would be like to be a man. Big appendage hanging between my legs, reaching plates from the top shelf like it's nothing… Toilet too far away? I snap my fingers and my well-trained girlfriend magically appears, mouth ready to suck every drop of pee out of me!
No more getting up from the couch just to take a whizz. I keep watching tv as I relieve myself, only having to raise the volume a bit to compensate for the sound of her throat furiously swallowing my hot man-piss as fast as it can.
Full bladder while I'm driving? I grab her head and lovingly push it down into my lap, my liquid love gushing into her stomach as we bypass the overcrowded rest stop. Life hack!
Bruce and I call it Piss Sucking – the art of wrapping your lips around a cock and swallowing the pee stream as it comes out, never stopping until he's bone dry. No mess, no fuss – just a grateful urinal who's happy to save her master a trip to the bathroom! Just like these two:
Video 1
Click on "SD" for higher quality and sound icon ("off") to hear audio
I looove the look she gives him at the end! 😍 A kind of perfectly submissive "done?" that melts your heart… I believe this is BoundByFlames, aka ProudlyOwnedPet – here's her OnlyFans and Fansly if you want to support her!
Video 2
Click on "SD" for higher quality and sound icon ("off") to hear audio
The first few times I watched it there was no audio so I thought they were in a car but now I'm not so sure. At a concert? Sports game? She seems a bit nervous so it could easily be in public… That first sip looked VERY flavorful yet that didn't slow her down one bit! 👏
Video 3
How do my piss sucking skills compare to the two fine ladies above? Here's the last part of Toilet for a Day: On the Road for your consideration…
Yes, there was some spillage in there but in my defense he peed for like 3 minute straight! I was getting pretty piss drunk by the end 🤪
I'm off, daydreaming some more about the crazy sexual things I would do if I was a man…
– Morgan xx