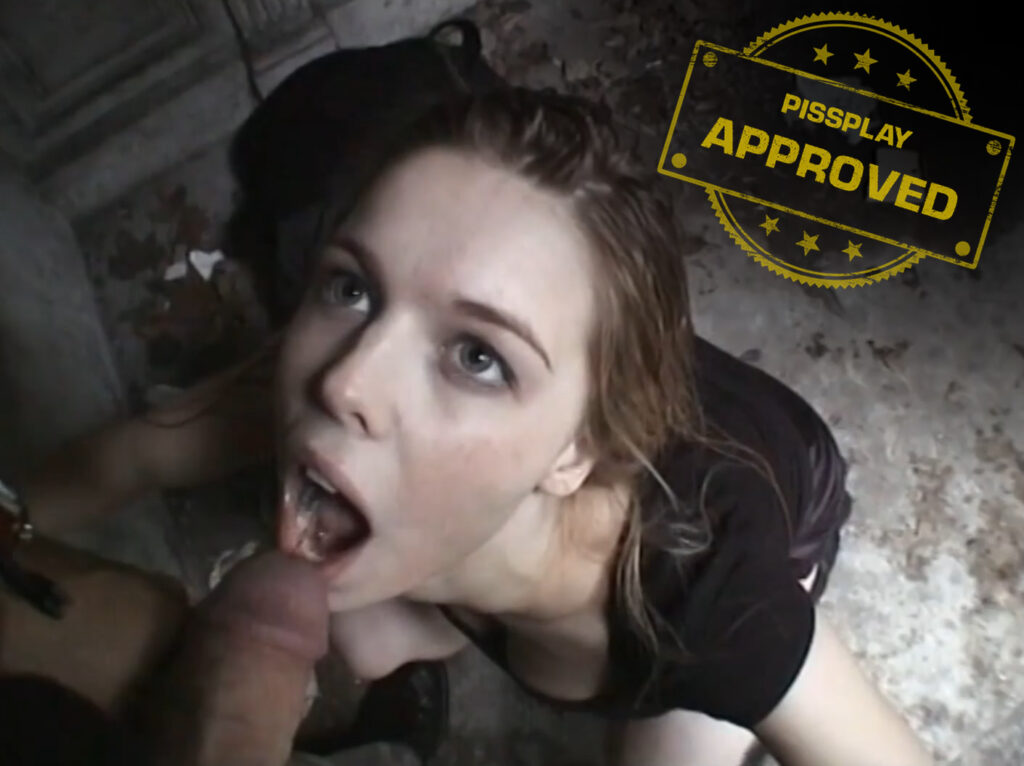 Welcome to the second edition of Pissplay Approved, a series where I share the best pee clips we've found hiding in the dark corners of tube sites where few people dare to look! 👻
With Halloween right around the corner I can't resist sharing these two clips of Kelly Stafford drinking piss in a cemetary. And it's not *just* because it's thematically on-point, I swear… the action is also really great! They both seem to be having lots of fun breaking the common decency rules of society, even though Kelly is clearly very nervous about people potentially catching them in the act… I would be too!
I love her eye contact with him as she opens her mouth wiiiide for him to piss in. And I can't say I blame him for trying to pee all over her… Halloween is for trickters, after all! I bet Bruce would do the same, and then get a kick out of seeing strangers giving me dirty looks as I walk home clearly smelling like a urinal.
UPDATE: We've been told this is at the very famous Père Lachaise cemetary in Paris (the most visited necropolis in the world)! As our source said: "how romantic"… indeed!
Video 1
(RedGifs)
Click to play
Video 2
(RedGifs)
Click to play
Hot or Not
So… what do you think? Is this sacrilegeous or something you would do?
As far as I'm concerned, once I'm dead and buried I hope tons of couples come and play sex games on top of my grave! That would be a wonderful way to spend eternity.
– Morgan 🎃
ps: Lots more info about Kelly Stafford on Boobpedia