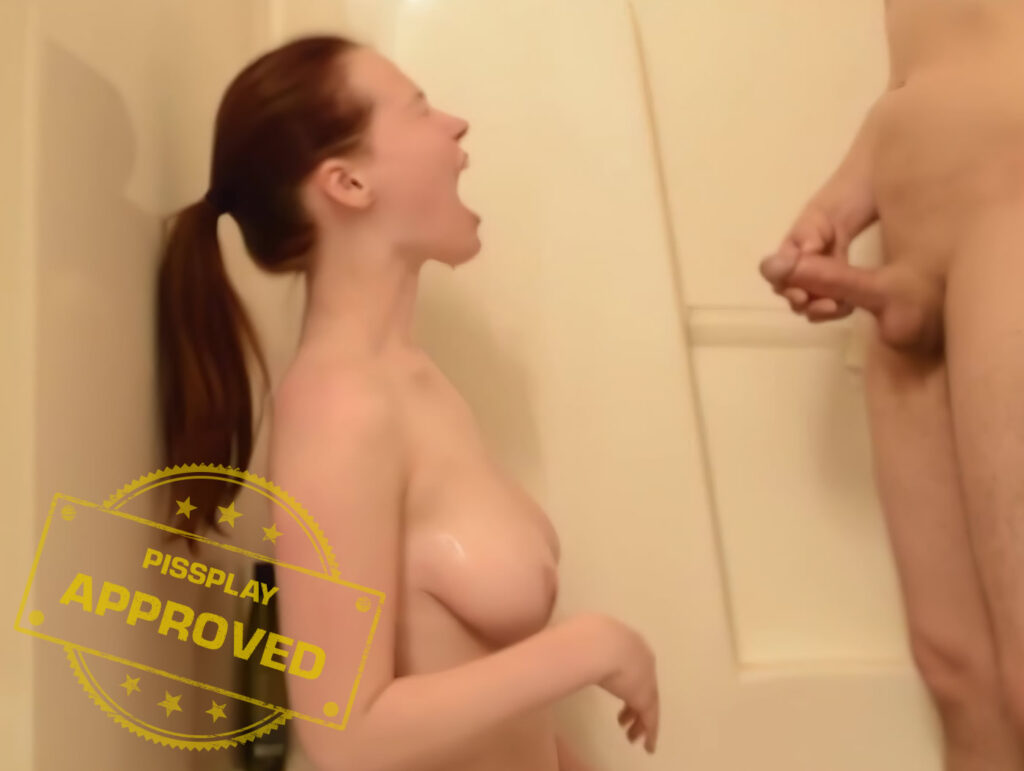 Time for another Pissplay Approved, where I share my favorite piss drinking clips from around the web.
I confess – a big part of why I love this clip so much is that we hear the audio of an episode of Community in the background. One of my favorite shows ever! But it's not just that… it feels so real-life. So routine. It makes me feel like drinking your man's piss is not some crazy taboo thing, but a normal part of any couple's sex life. Everybody's doing it… it's the new normal!
I don't think we're there yet, but it definitely does seem very normal for this redhead. This is clearly not the first time she opens her mouth for some salty bladder juice! She complains a bit about the pee getting in her eyes, to which he replies "if you were smart you'd open your mouth"… Touche! Overall she seems to swallow the bulk of it in several big mouthfuls so I'll give her a A for effort.
Part 1
(RedGifs)
Click on "SD" for higher quality and sound icon ("off") to hear audio
Part 2
(RedGifs)
Click on "SD" for higher quality and sound icon ("off") to hear audio
Seems like the pee wants to come back out when she's deepthroating him at the end… But she swallows it down again like a champ! 🏆
– Morgan xx