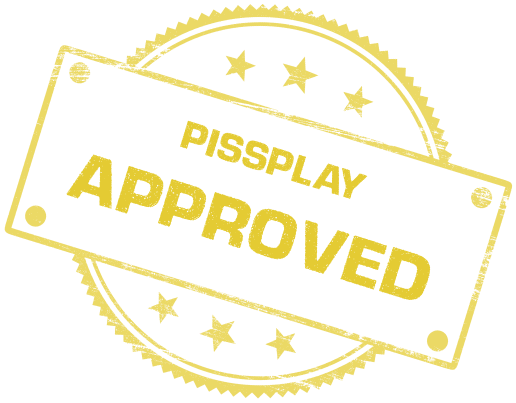 Bruce and I spend lots of time in the deep trenches of tube sites looking for new ideas and inspiration. This means we sometimes stumble on some hot or unique pee play clips from lesser-known creators, hidden gems that have so far just been sitting in our "favorites" folder, half-forgotten and lonely…
Until today! Starting now we'll be sharing those pissplay approved videos with you on a regular basis on this blog. While the image quality may not always be stellar, the action will be – guaranteed! As you know we're especially into piss drinking (actual swallowing, not fake-sips-while-actually-spitting) so if that tickles your fancy buckle up!
LittleUrinal
(Found on XHamster)
We found these two clips of LittleUrinal about a year ago and wow did we ever become instant fans. The close-up into her mouth makes the action feel more intense and intimate, as does her lovely voice while she begs for his piss. Most of all it's her attitude – she exudes pure enjoyment as she's gulping down his very yellow juice, a rare thing in the pee porn world. Hot!!! 🔥
Saldy not a lot is known about these two aside from the fact that they are from Krakow, Poland – or at least that's what their profile says. We would have loved to feature them on PissPlay.com if they had kept producing but it seems they uploaded a few videos and then just vanished from the porn world, leaving us all wanting more. Still… A few mouthfuls of piss are better than no mouthfuls at all!
A little fun fact to wrap up: Remember our video ASMR? Yes, it was partly inspired by her… What can I say, after seeing her beautiful mouth getting filled with salty yellow foamy piss I started to feel a little thisty myself! 💦👄
– Morgan xx