Whilst pee play is nice, where do your sex life going after you get bored with that?

a fan
It's hard to imagine a time when pee play will not be a part of our sex life. I mean we've been making golden shower porn for almost 2 years now, and it still feels like we've barely scratched the surface!
Whenever we find something new that we'd like to try we always take a screenshot and add it to this gigantic "to do" document: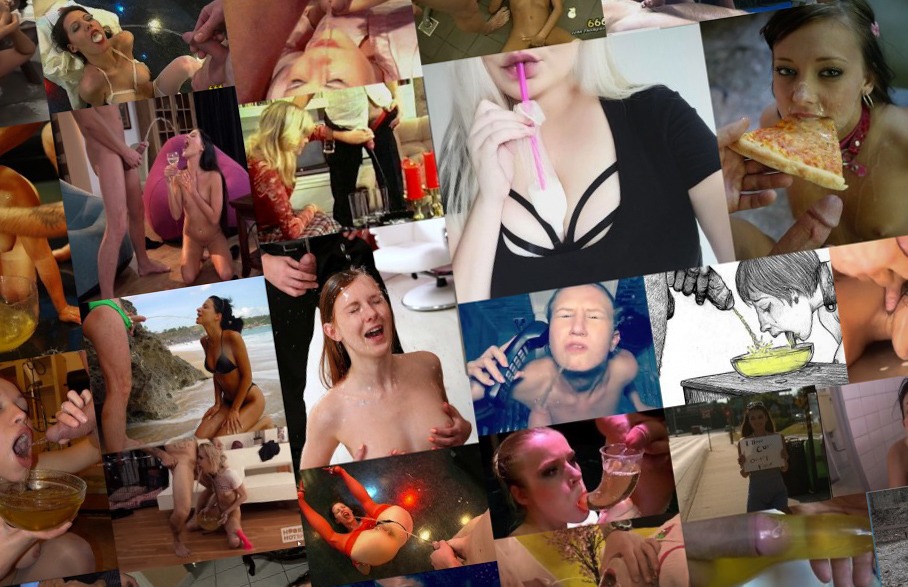 The image above is actually just a tiny portion of the whole mosaic with mostly stuff we've already done – there are literally hundreds of ideas we can't wait to try, related to many categories (fucking, cum play, submission, exhib etc…) but mostly to watersports and pee play.
I suppose if we ever get truly tired of it we'll just move on to other kinky things. Sex for Bruce and I feels like this enormous open playground, with new turn-ons being discovered all the time. As long as we stay connected and happy, there really aren't any wrong turns we can take. It's all a big fun, wet, kinky party, and you're all invited (to watch ;).
– Morgan xx