Morgan, why are you wearing a mask? We want to see your beautiful face!

a fan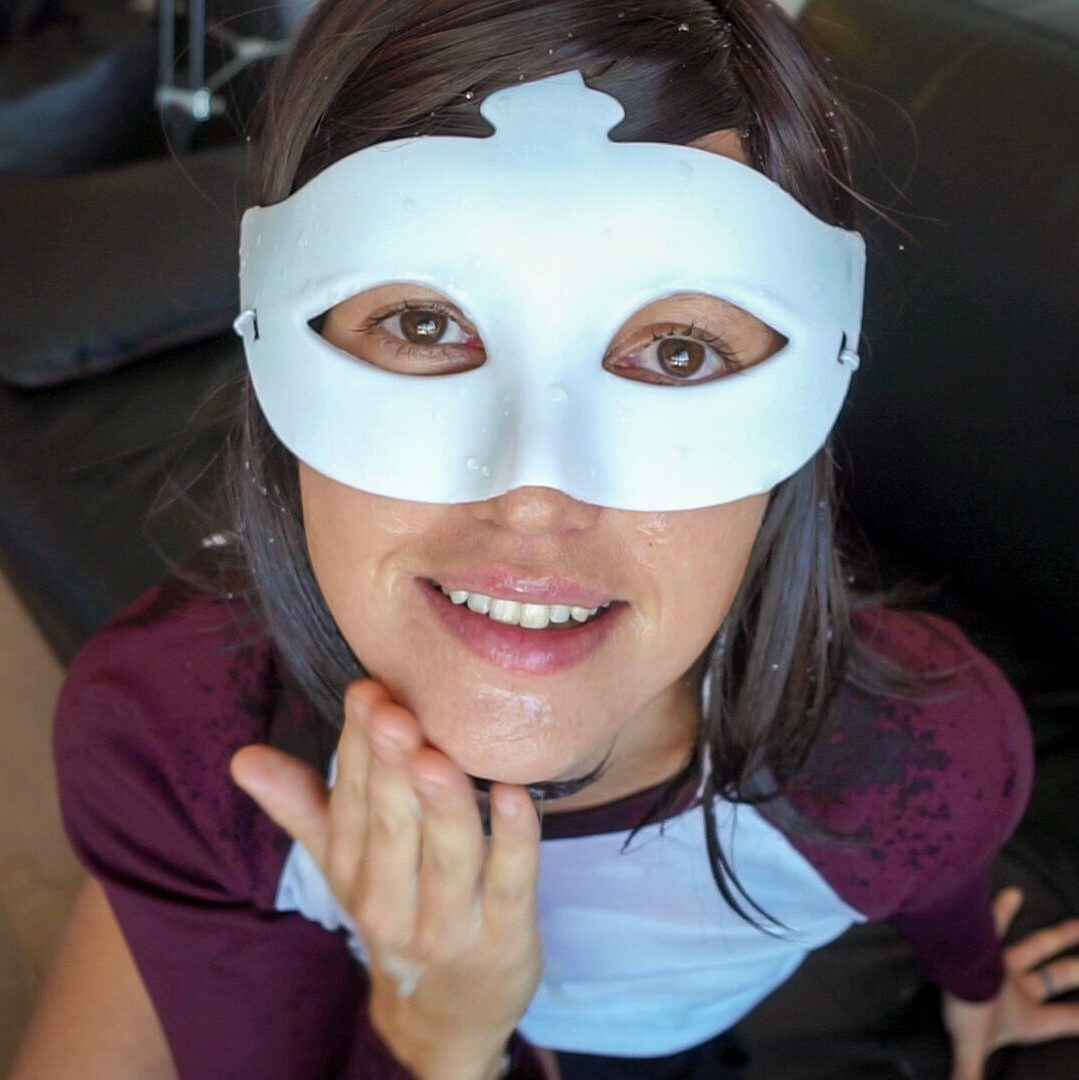 I wear the mask because I like it! I like the look of it on camera, and I like that our viewers can imagine whatever they want under it. But most importantly I wear it because it makes me feel free to express myself fully on camera, to be as kinky and dirty as I want.
You see… shooting still tends to make me shy, but when I put the mask on it's like a new persona takes over. A fearless version of myself takes control of my body and realizes every fantasy I've ever had, filmed and uploaded on the internet for all the world to see. And I love it! I love looking straight into our trusty old Sony a6000 and seeing my face covered in piss and cum reflected in the lens, knowing thousands of strangers are looking right back at me.
If the cost for all that sexual emancipation and world-wide exhibition is a little piece of plastic in front of my eyes, I say that's a very small price to pay indeed ;)
– Morgan 🎭